Brian Damage
Finally, Ring the Damn Bell has come back with useless wrestling facts! It's time to drop some facts, stats and trivia on the business we all love or at least used to. Some of you Rooty poo, candy asses (No insult intended) know some of these facts, while others may not know any. Whatever the case may be, let us dive right in and maybe learn a little something…or nothing.
Steve Borden owns the naming rights to 'Sting', not the musician of the same name.
Former Luchador Dick Medrano is currently the oldest living wrestler in the world. He was born on November 10th, 1921.
The late "Ninth Wonder of the World" Chyna was capable of fluently speaking four different languages which included….English, Spanish, German and French.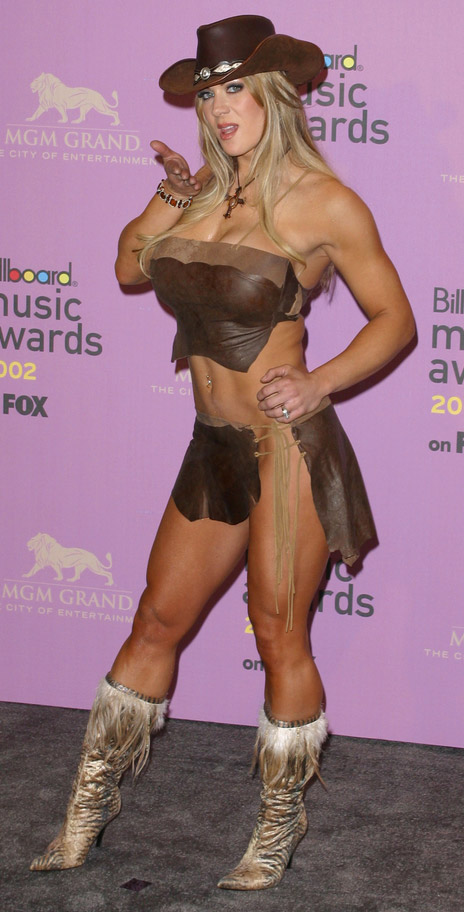 'Mr. Wonderful' Paul Orndorff received the most world title opportunities in his career (76) and not win the championship.
The Honkytonk Man and Jerry Lawler are first cousins. Their mothers are sisters.
The WWF/ Hulk Hogan movie called 'No Holds Barred' is called 'Golden Bomber' in Japan.
Jon Moxley got his name from the movie 'Varsity Blues.' Moxley needed a name and someone said he resembled the character Jonathan 'Mox' Moxson from the movie. Jon Moxley was born.
Legendary announcer Gordon Solie went by three different names in his life. When he was born he was named Francis Jonard Labiak. When his step-father adopted him, his name was changed to Jonard Pierre Sjoblom. He later changed it to Gordon Solie for his announcing career. The name originated from his grandmother's maiden name being Gordon and his mother's maiden name being Solie.
Terry Funk started his wrestling career on December 9th, 1965 by defeating Sputnik Monroe. His last match was on September 23rd, 2017 teaming with the Rock N Roll Express and defeating Doug Gilbert, Brian Christopher and Jerry 'The King' Lawler.
James Hiriam McLaughlin aka JH McLaughlin is considered to be the very first full time professional wrestler in the United States. His career began in 1859 and ended in 1901.
The former site for Wrestlemania III at the Pontiac Silverdome in Pontiac, Michigan was torn down in 2017. It is now a large hub for Amazon which opened in September of 2021.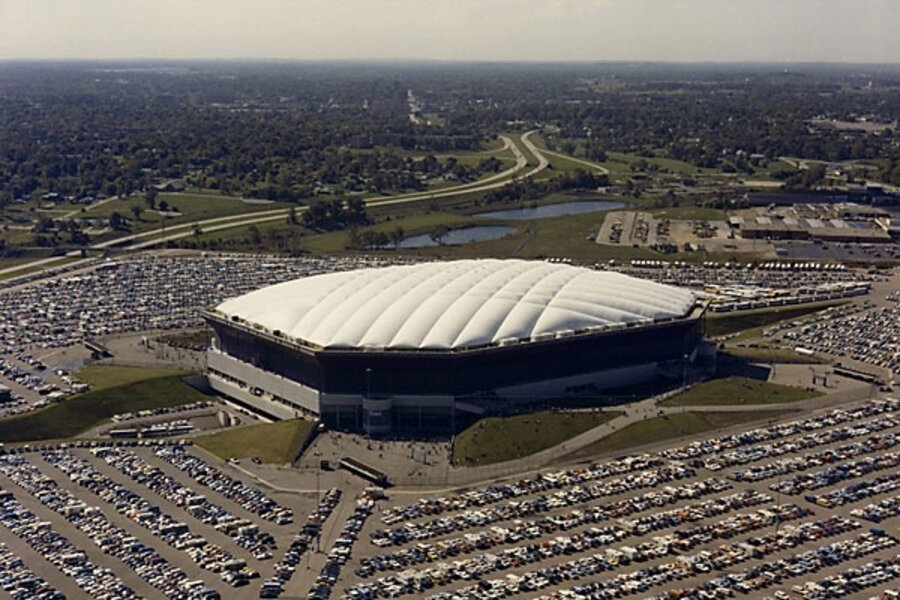 Charles Wright is the only wrestler in Wrestlemania history to appear at the event using four different characters (Papa Shango, Kama, The Godfather and The Goodfather)
Samoa Joe stands as the longest reigning Ring of Honor World Heavyweight champion in company history. His reign lasted for 645 days.
Kelly Kelly was the first ever female wrestler drafted number one in the WWE Draft back in 2010. She was drafted to Smackdown.
'Savage' Jake Strong aka Jake Hager was the final Lucha Underground champion. He won the title on the very last episode of Lucha Underground.
The shortest time for an advertised WWE pay per view main event match took place at the 2016 Survivor Series between Goldberg and Brock Lesnar. The match lasted for just 1 minute and 25 seconds.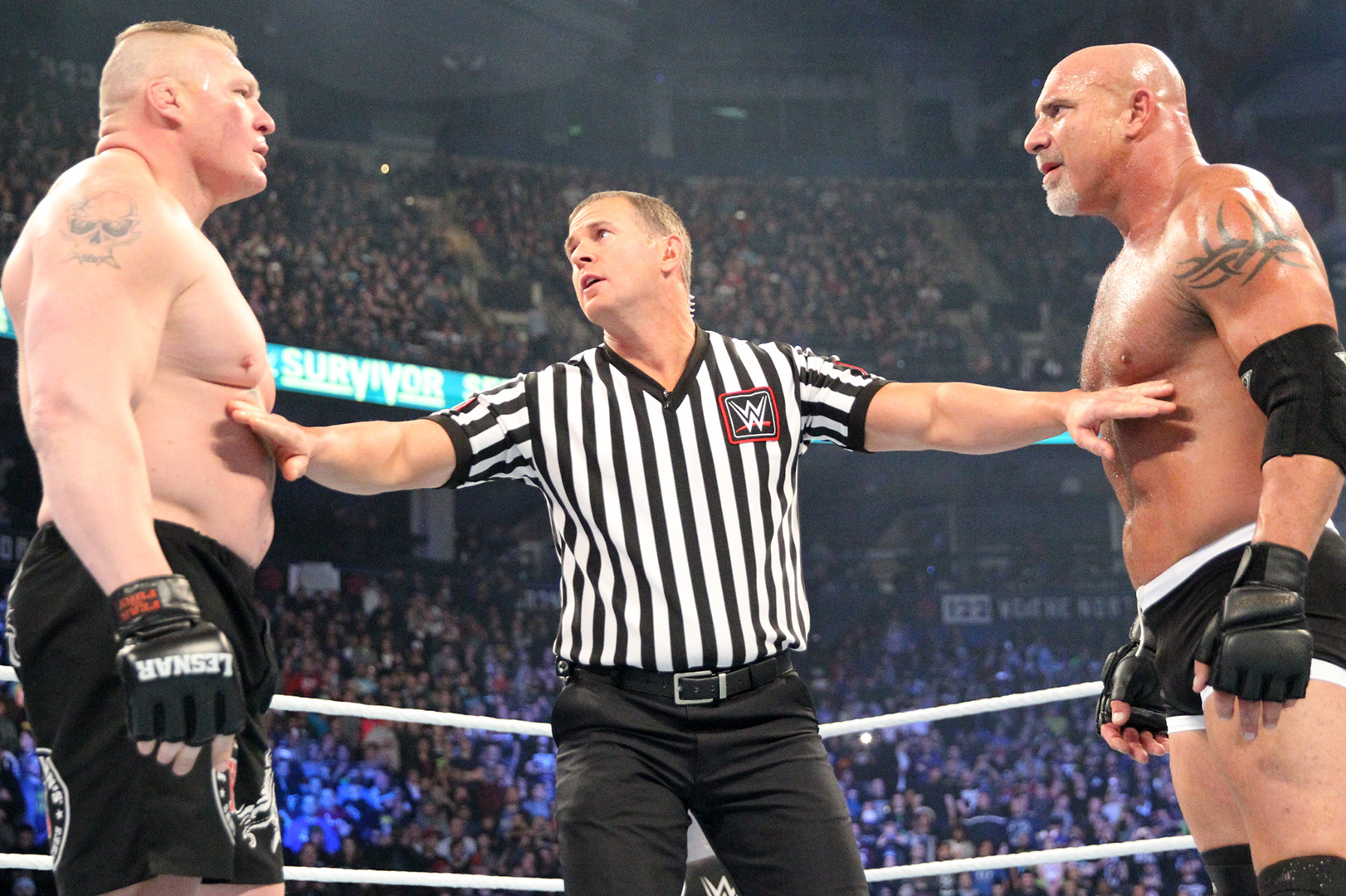 The highest attendance ever for a TNA/Impact wrestling show took place in London, England in 2009. A total of 8,100 fans saw a main event between Kurt Angle and Jeff Jarrett.
Before becoming famous as 'The Nature Boy' Buddy Rogers…Herman Rohde wrestled briefly under the name of Dusty Rhodes back in 1945.
Impact Wrestling's Crazzy Steve is legally blind.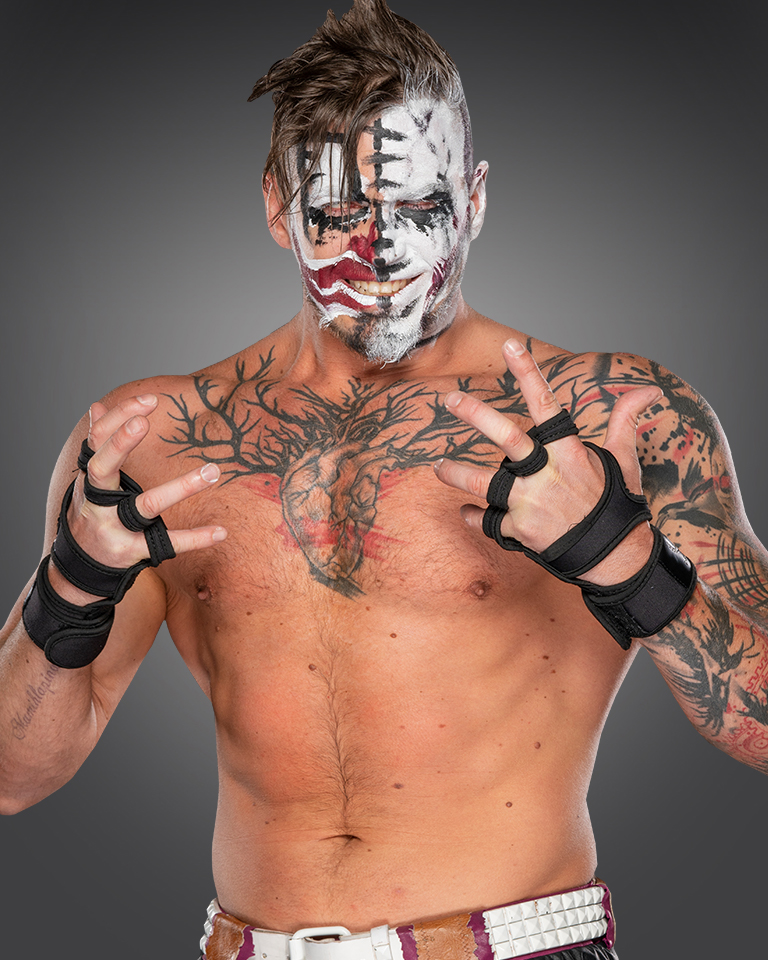 Crown Jewel events in Saudi Arabia have grossed more money for just 5 events in 2 years than every Wrestlemania event combined.
Matt Hardy's first ever WWE match was against Nikolai Volkoff on Monday Night Raw in 1994. Matt was just 18 years old.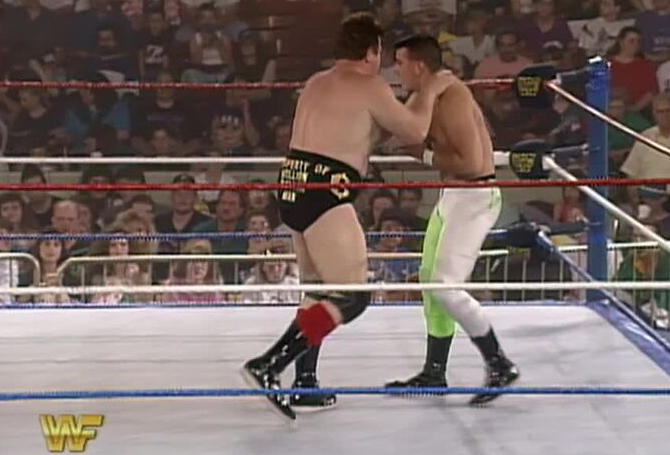 'Lord' Alfred Hayes was struck by a car in a hit and run incident in 1990, while walking out of WWF studios in Stamford, Connecticut. Hayes suffered a broken back, a broken hip and blood poisoning. He went into surgery, where doctors removed several vertebrae resulting in the 6 ft Hayes to shrink to 5ft 6in tall.
Manager Gary Hart was the one who suggested and took One Man Gang to get a tattoo on his head.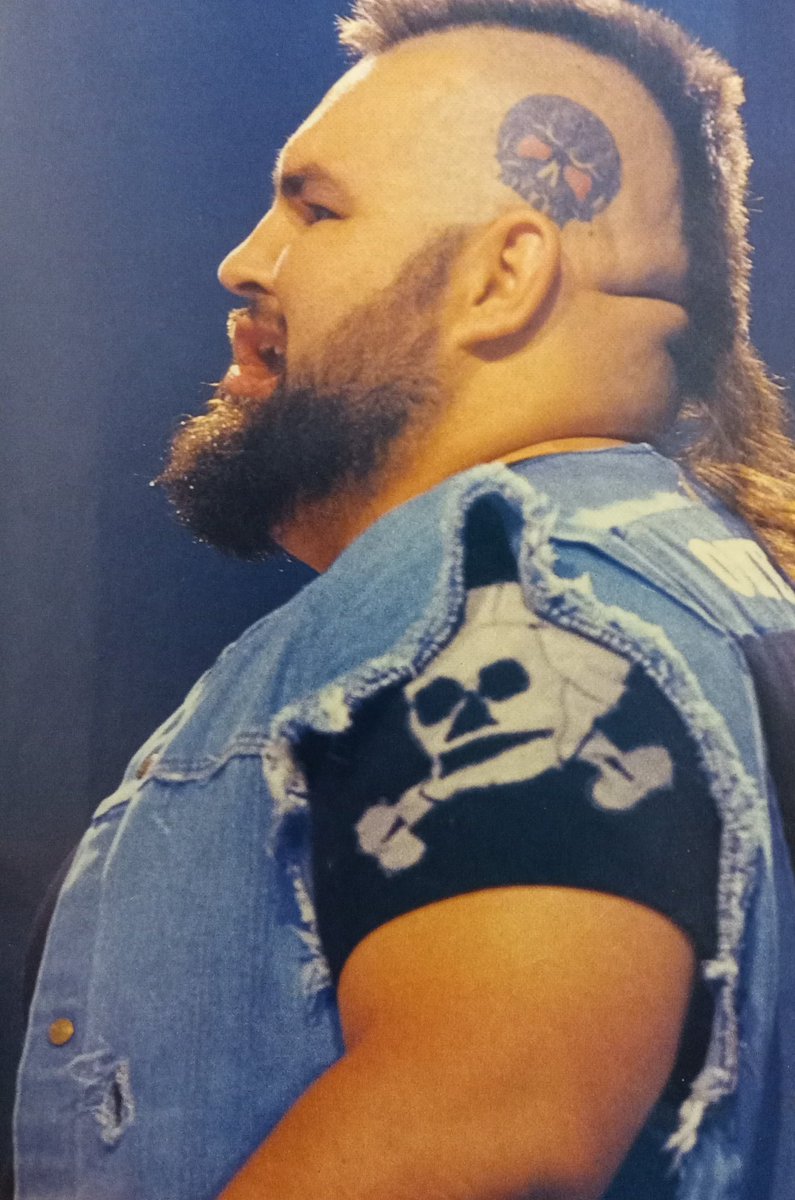 When Butch Miller wasn't available, Luke Williams teamed with Jonathan Boyd as the Sheepherders. Coincedentally, Miller and Boyd were born the exact same day and year….October 21st, 1944.
Leah Van Dale aka WWE's Carmella created her own brand of wine called Capo Cagna. Translated from Italian to English means 'Boss Bitch.'
The Rock has set a Guinness World Record five times. The records include, making the world's largest bean dip, the largest amount of cereal boxes used as dominoes, most selfies taken with fans, the highest paid actor earning over 64 million in one calendar year and the record for highest salary ever given for a first time starring role in the Scorpion King in which he made 5.5 million.
Former independent wrestler/manager/promoter Allison Danger is the younger sister to former Ring of Honor and ECW wrestler Steve Corino
'Hacksaw' Jim Duggan is known for carrying a piece of wood with him when he comes to the ring for his matches. Back when Duggan was wrestling as a heel in the Texas territories, he would often get punched, kicked and spat on. It was Bruiser Brody who suggested that Duggan carry a weapon with him when he walks to the ring. Duggan looked down and noticed a 2 x 4 laying on the floor and decided to bring it with him to his matches and the rest is history.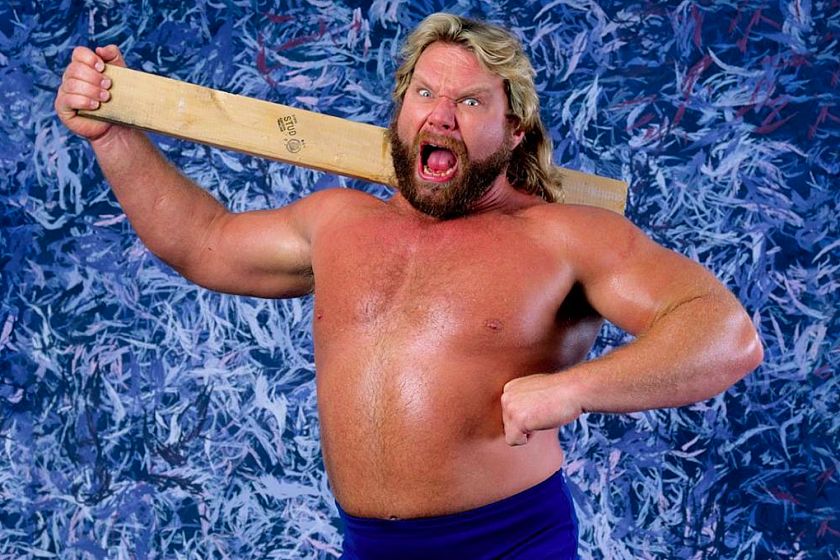 The Diamond Cutter/RKO maneuver was innovated by Johnny Ace in Japan. It was known as the 'Ace Crusher.'
AJ Styles real name is Allen Jones. He and his wife Wendy have four children all with the initials AJ…. Ajay Jones, Avery Jones, Albey Jones, and a daughter, Anney Jones. His first born son Ajay's middle name is Covell. It is a name in honor of his friend Dan Covell aka Christopher Daniels.
Before settling on The Red Rooster' in the WWF, Terry Taylor went by the nicknames of 'Scary' Terry Taylor and 'Terrific' Terry Taylor.
Abyss is the only wrestler in NWA history to win the NWA World's Heavyweight title via a disqualification. He defeated Sting by DQ.
Enhancement talent Jerry Allen holds a pinfall victory over 'Ravishing' Rick Rude in the WWF back in 1987.
Kintaro Ohki was a top student to the legendary Rikidozan along with Antonio Inoki and Giant Baba in Japan. When Rikidozan was murdered, Inoki and Baba would form New Japan and All Japan respectively. Ohki remained with Rikidozan's JWA promotion and became the promotion's top star. JWA management verbally agreed to bestow Ohki with the Rikidozan name to carry on the departed wrestler's legacy…but never came through on their agreement.
Hal Kanner worked as a wrestler in the 1950's and wrestled for Vince McMahon Sr. Hal Kanner had a daughter named Kim who got involved in pro wrestling for WCW under the name Shakira. She appeared numerous times as one of Scott Steiner's "Freaks" along with Midajah.
Nick Bockwinkel was a four time AWA world champion for a total combined 2,990 days.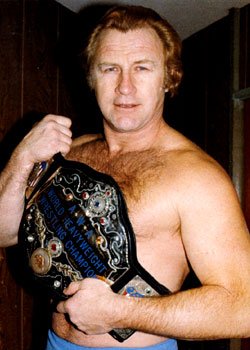 Scott Hall once challenged Keiji Mutoh for the All Japan Triple Crown championship on a New Japan show in 2001.
There was a wrestler named Booker T before Booker T Huffman. His real name was Andrew Douglas who also wrestled as Bubba Douglas…primarily for the NWA from 1975 until 1984. Douglas passed away from a heart attack in 1986 just three years before Booker T Huffman debuted.
Scott Colton aka Colt Cabana's brother Greg Colton, is an animation director who works on the animated comedy series 'Family Guy.'
Minoru Suzuki is currently the exact same age (53) that Gerald Brisco was when he was a Vince McMahon "stooge" during the Attitude Era.
NWA interviewer/valet May Valentine is an accomplished journalist having written for such publications as Rolling Stone and The Hollywood Reporter. She has also written a couple of best selling novels.
Arn Anderson's active wrestling career lasted over 18 years. In that time, Arn's most frequent opponent was 'The American Dream' Dusty Rhodes. The two wrestled each other 140 times with Arn compiling a win/loss record of 4 wins, 131 losses and 5 draws.