Brian Damage
Back in the 80's and 90's, it was very common to see some no name wrestler go up against a proven star of a promotion. Whether that be from the WWF, NWA/WCW, AWA or elsewhere, these nomads of professional wrestling were there to make the stars look great. They were known as enhancement talent, preliminary wrestlers or as many fans have come to know them…"jobbers." While fans were clamoring to see big time match ups, these "squash matches" served a very important purpose. While perhaps not appreciated at the time, they were just as important as the stars themselves.
After just a couple of years in the business, Jim Duggan was brought to the World Wrestling Federation in 1981. While Vince McMahon Sr. liked Duggan's size and look, he was still pretty green as a wrestler. The WWF used Duggan as enhancement talent to make the company's stars look great. The young Jim Duggan would job to the likes of Sgt. Slaughter and 'The Fabulous' Hulk Hogan.
Jim Duggan would eventually leave the WWF and travel to the territories where he developed and making himself a star. He adopted the nickname 'Hacksaw' and wrestled as both a babyface and a heel for territories like Georgia, Texas, Mid South and a couple of tours to Japan.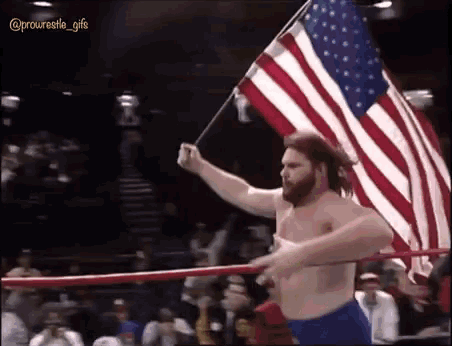 'Hacksaw' Jim Duggan returned to the WWF six years later a bonafide star. With his trusty wooden 2 X 4 and occasionally waving the American flag, Duggan was a hit with many fans. He would win the first ever televised Royal Rumble in 1988. Unfortunately for Duggan, he was arrested on a drug possession with his main rival the Iron Sheik and it derailed his push for a spell. He also spent time in WCW where he was both United States and TV champion. Hacksaw Duggan was inducted into WWE's Hall of Fame in 2011.